Where to buy a Vancouver Umbrella?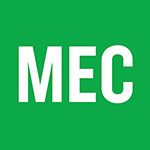 Below are other stores who sell our Umbrellas.
Grocery Stores
Urban Fair
Thrifty Foods
Stong's Market
City Avenue Market
Nester's Market
Fresh Street Market
Choice Market
IGA
Pharmacies
Bentall Pharmacy IDA
University Pharmacy
The Pharmacy Kitsiliano
The Drive Pharmacy
Robin's Pharmacy
Pure Pharmacy
Forbes Pharmacy
Coal Harbour Pharmacy
The Pharmacy Main Street
Retail
UBC Bookstore
Gigi B on Granville Island
Red Sky Clothing and Footwear
UVic Bookstore
Trading Post at Whistler
The Umbrellatorium & Canery
Ruby Tuesday
Pacific Bound
Mounted Police Post
Hardware
Davie Village Hardware
Whistler Hardware
Perarson's Home Hardware
Blight's Home Hardware
Become a Vancouver Umbrella Retailer
Interested in becoming a Vancouver Umbrella retailer?
Vancouver Umbrellas are sold through hundreds of the finest retail, grocery and pharmacies nationwide. If you have any questions about becoming a Vancouver Umbrella retailer, please submit an inquiry via email to info@vancouverumbrella.com and we'll get back to you promptly.
Information we will need:
Contact Name
Business Name
Email
Phone Number
Address
Store Type: Storefront | Online | Grocery | Pharmacy | Brewery | Other
How did you hear abourt Vancouver Umbrella?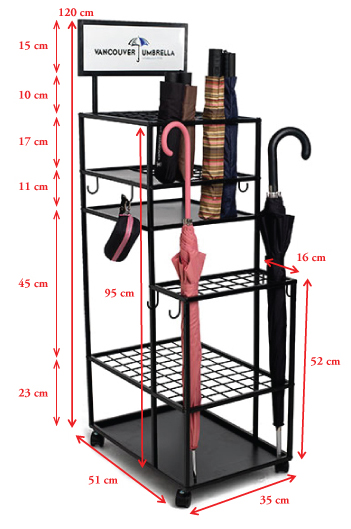 Vancouver Local & Family Owned
Year Round Stock of Rain & Market Umbrellas
Full Rack Service - same day for lower mainland
Dedicated Sales Rep- Sustainable Operation
Great Value, Personal Service and 100% Guarantee
Custom Branding Available
Accessoires:
Left: Hanging Sleeve with 6 Umbrellas
Right: Rolling Metal Umbrella Rack